Aseptic sampling valves from Donjoy are ideal for sampling in laboratories and production in the food or beverage industry. Compact design, they are easy to handle and prevent contamination through their consistently aseptic construction. The samples can be operated both manually and pneumatically. The aseptic sampling valve is commonly used to beer, milk, beverage, fruit juice, pharmacy industries…
Details about Aseptic Sampling Valve
| | |
| --- | --- |
| Connection Size | 1/2" to 2" |
| Body Material | AISI 304 or 316L, (EN1.4301/EN1.4404). |
| Temperature | 14°F to 248°F (-10°C to 120°C) |
| Max pressure | 145psi (10bar) |
| Seal | EPDM, PTFE FDA approved |
| Operation | 1)spring return auto-reset handle, 2) removable key handle, 3) pneumatic operation |
| Certification | US 3-A, FDA, CE PED/2014/68/EC, Certification |
Aseptic Sampling Valve
Aseptic sampling valves from Donjoy are ideal for sampling in laboratories and production in the food or beverage industry. Compact design, they are easy to handle and prevent contamination through their consistently aseptic construction. The samples can be operated both manually and pneumatically. The aseptic sampling valve is commonly used to beer, milk, beverage, fruit juice, pharmacy industries…
The aseptic sampling valve consists of three parts,a valve body, a handle and a membrane. The rubber membrane is placed on the stem of the valve and works as a stretchable plug.
Handle: 1)spring return auto-reset handle, 2) removable key handle, 3) pneumatic operation
Application: The aseptic sampling valve is commonly used to beer, milk, beverage, fruit juice, pharmacy industries…
Operating principles
Open: Sampling- The manual valve is opened by rotating the handle(adjustable valve) or by activating the lever(on/off valve). The stem and the membrane are then retracted, allowing liquid to pass.
Closed: Sterilizing- The built-in spring close the valve and keeps the channel open between the hoses though reverse process in  order to sterilize, If using by steam, a small pressure relief valve(optional) on the outlet is recommended.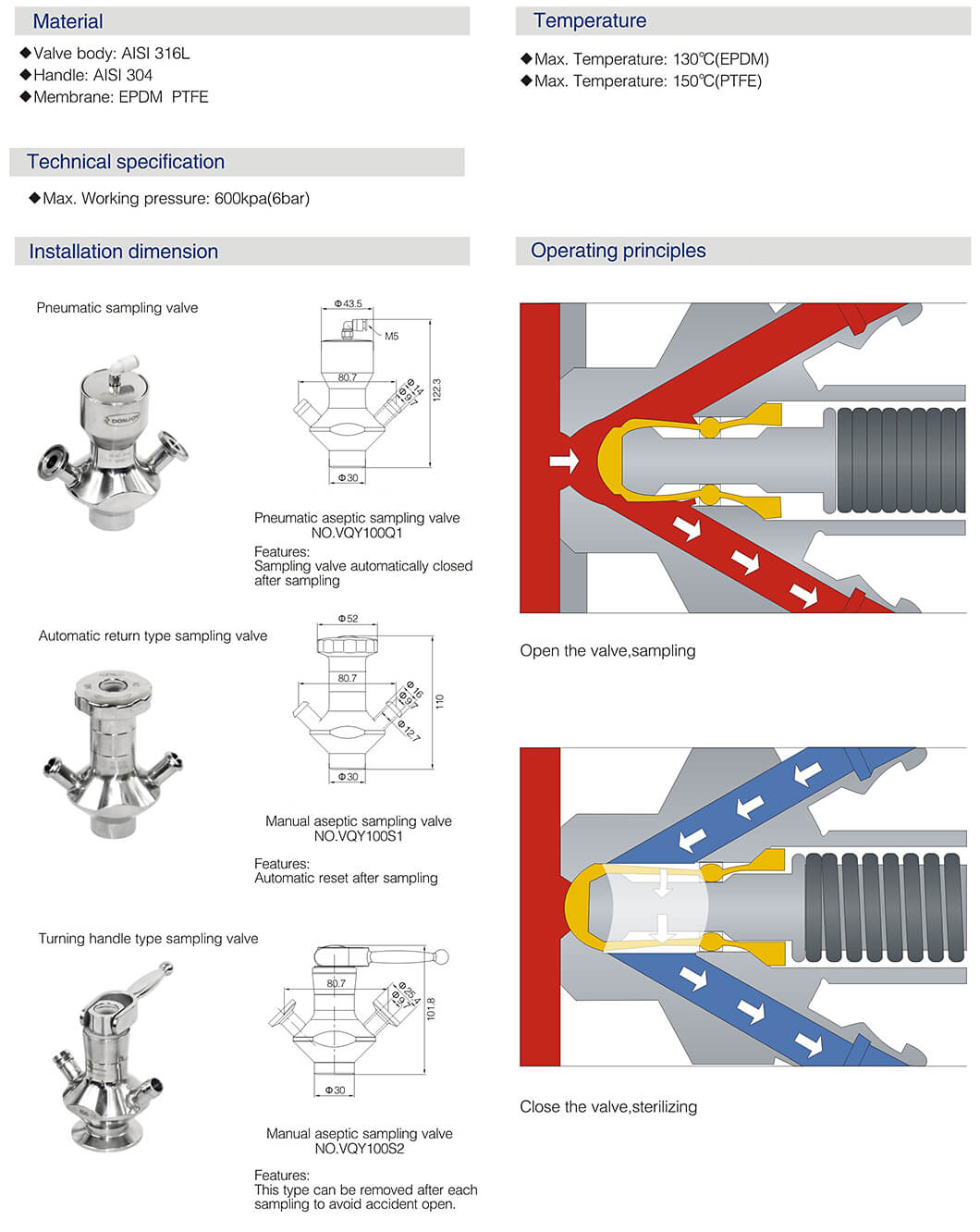 Different configurations for aseptic sampling valve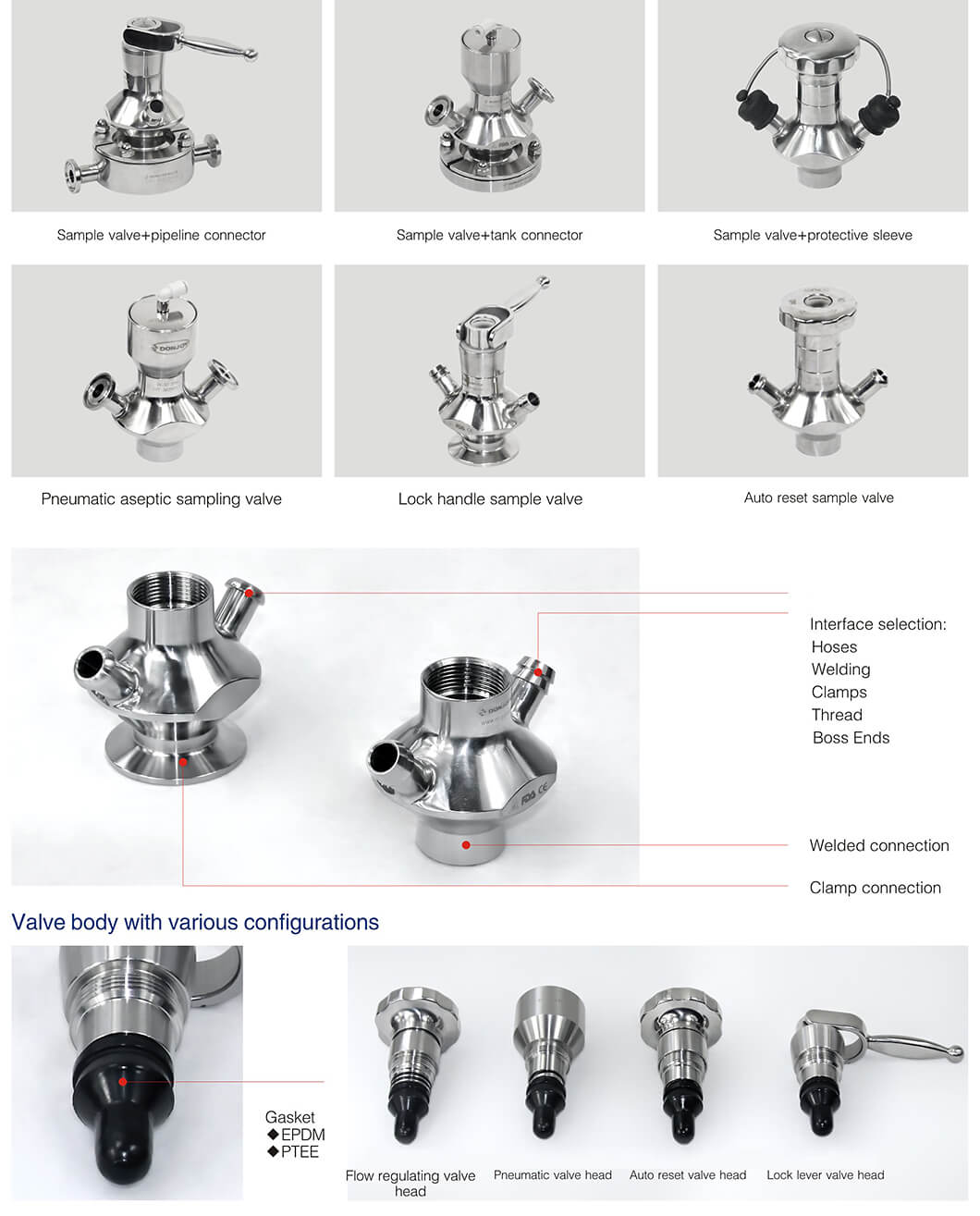 Hygienic valve packing